pups, English cream miniature dachshunds, champion, show, champion lines, dachsie, guardian dachshunds, miniature dachshund puppies, mini dachshund, AKC registered, champion bred, dachshund breeders
"In a perfect world, every dog would have a home
and every home would have a dog."
Author - Unknown


Browse though our available pups below to find a beautiful little 'Guardian Angel' just for You!

Our miniature dachshunds are ALL home raised, well socialized, sold current on shots and worming, AKC registered with excellent bloodlines, and fully guaranteed!
We occasionally sell mini dachshund pups with full AKC registration for show
and breeding, check with us for availablility.
**All sales in MN will have 6.875% sales tax added on to purchase price

~ Beautiful Longhairs! ~
Born: March 24, 2019
Ready for New Homes May 19th, 2019
Dam - Koekje (Cookie:)

Sire - Willie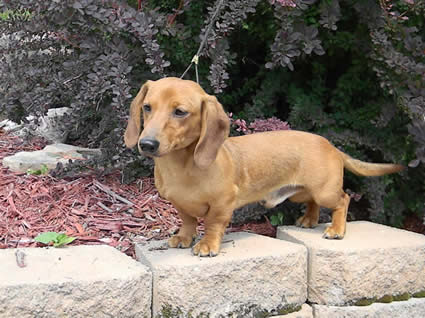 ~~~~~~~~~~~~~~~~
Handsome Red Longhair Boy!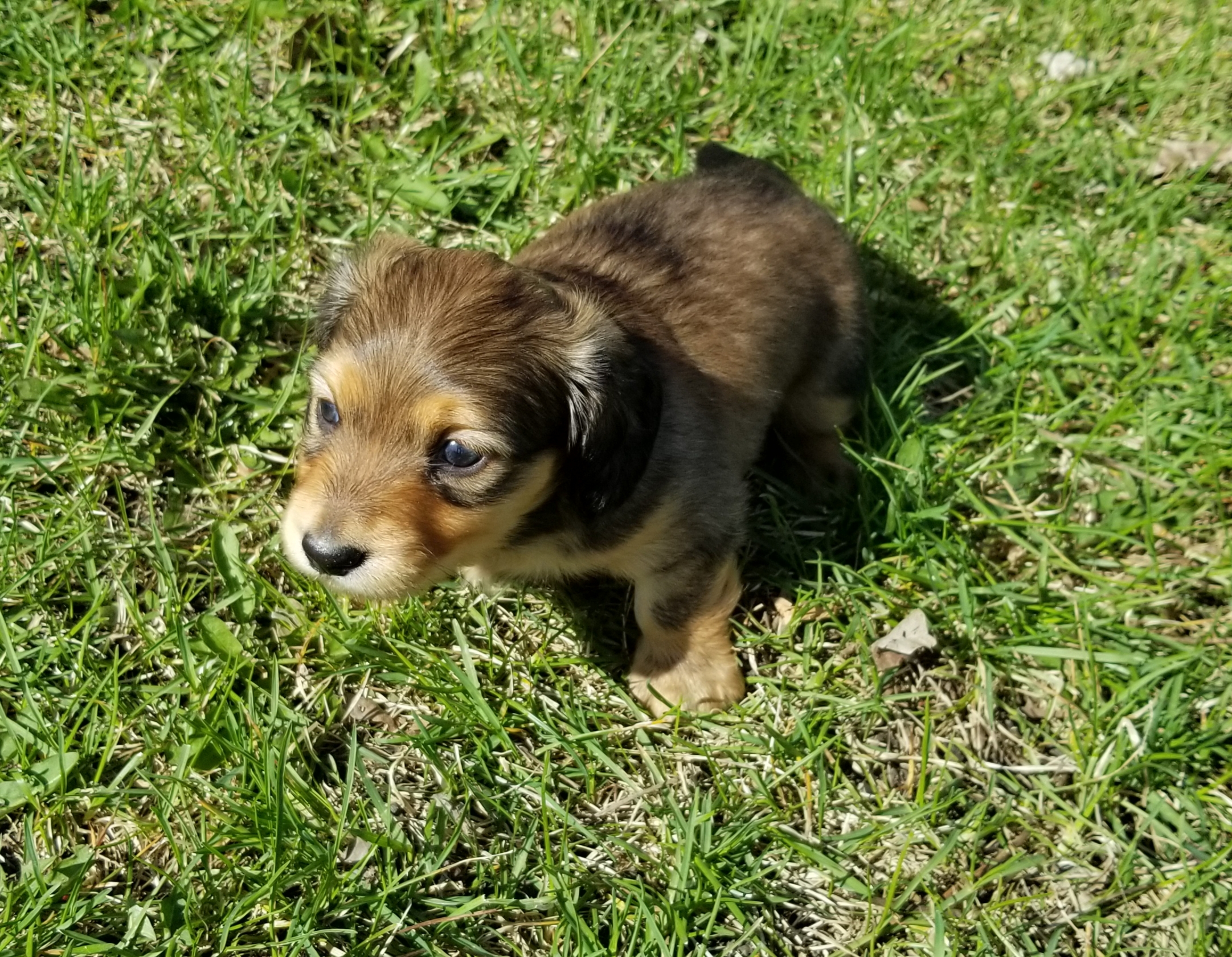 ~ SOLD ~
~~~~~~~~~~~~~~~~

~ Beautiful Long and Short Coat Pups! ~
Born: April 4, 2019
Ready for New Homes May 30th, 2019
Dam - Naughty

Sire - Jiffy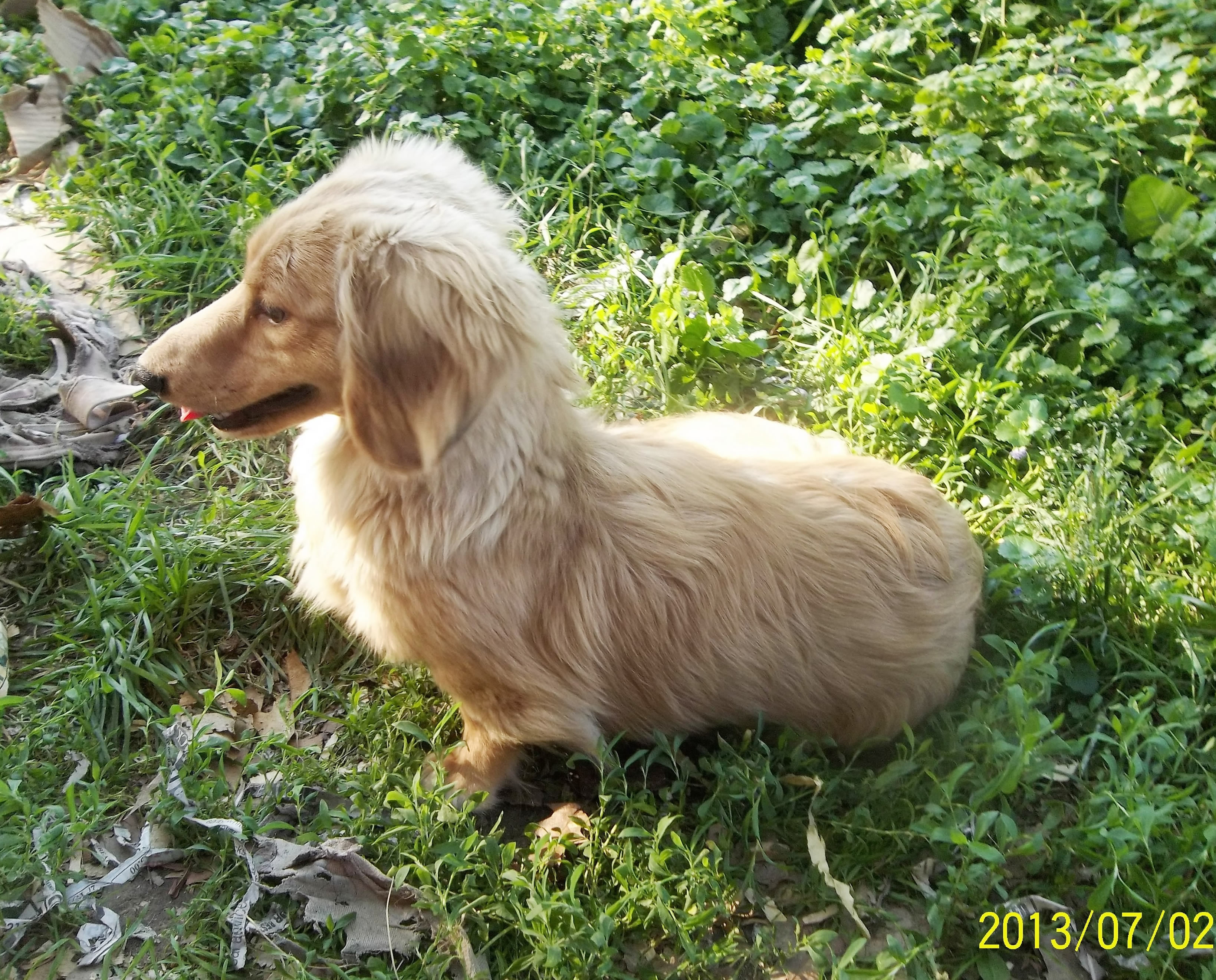 ~~~~~~~~~~~~~~~~
Gorgeous Longhair EE Cream Male!
~ AVAILABLE - $1400 as Pet with Limited AKC Registration ~
~~~~~~~~~~~~~~~~
Beautiful Solid Black Smooth Female!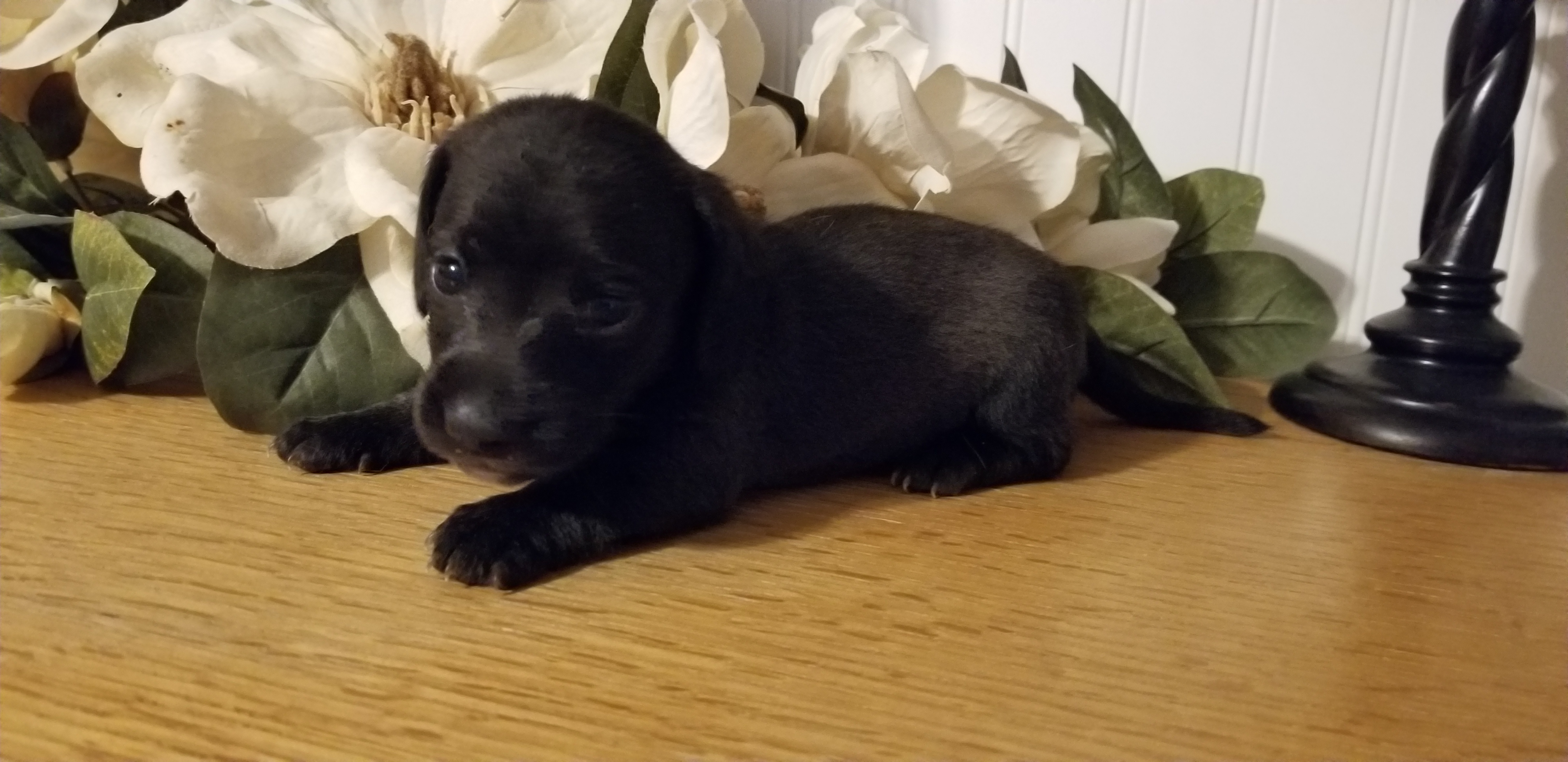 ~ SOLD ~
~~~~~~~~~~~~~~~~
Adorable EE Cream Smooth Male!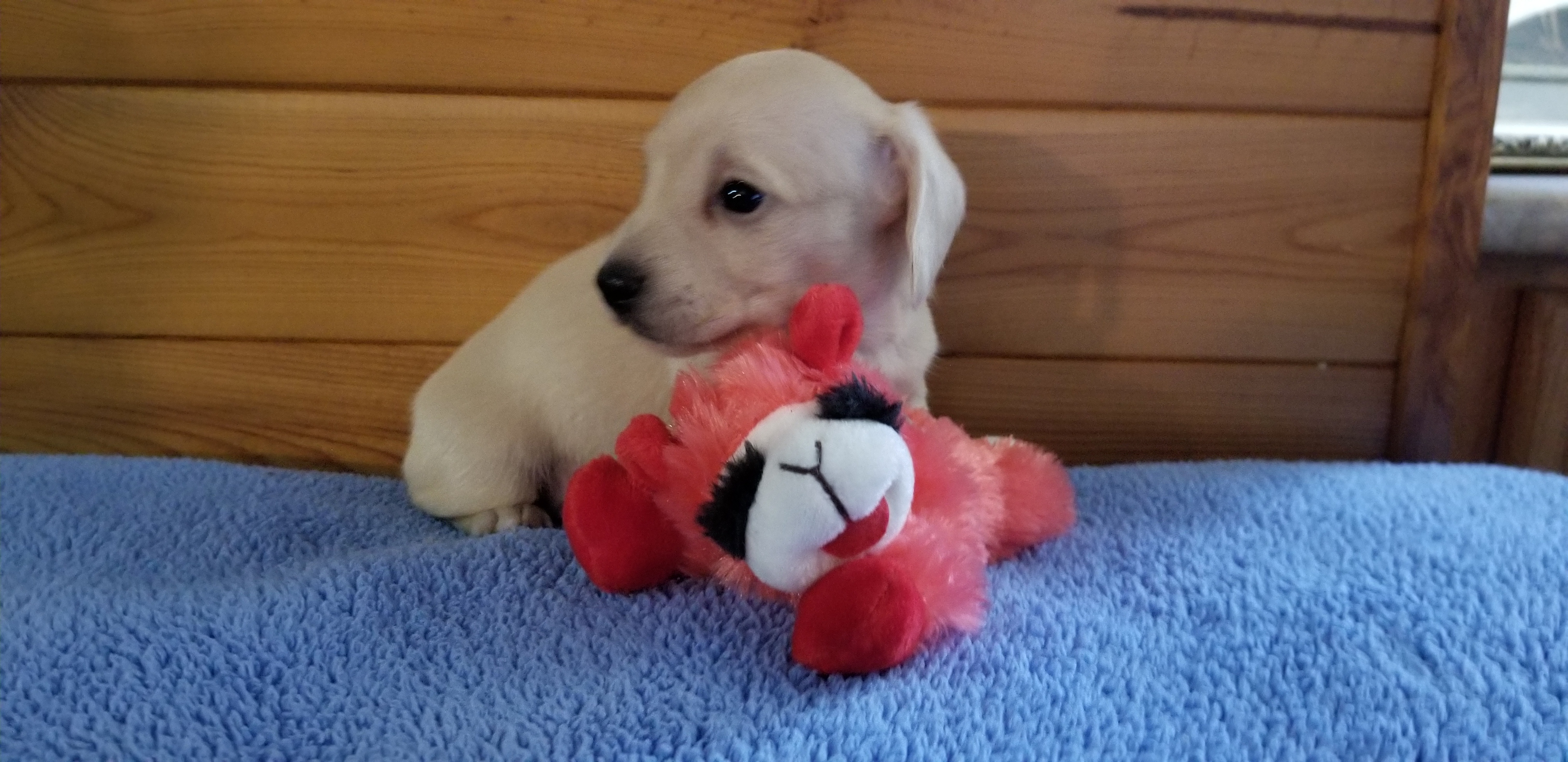 ~ SOLD ~
~~~~~~~~~~~~~~~~
Beautiful & Unique Black Dapple Longhair Male!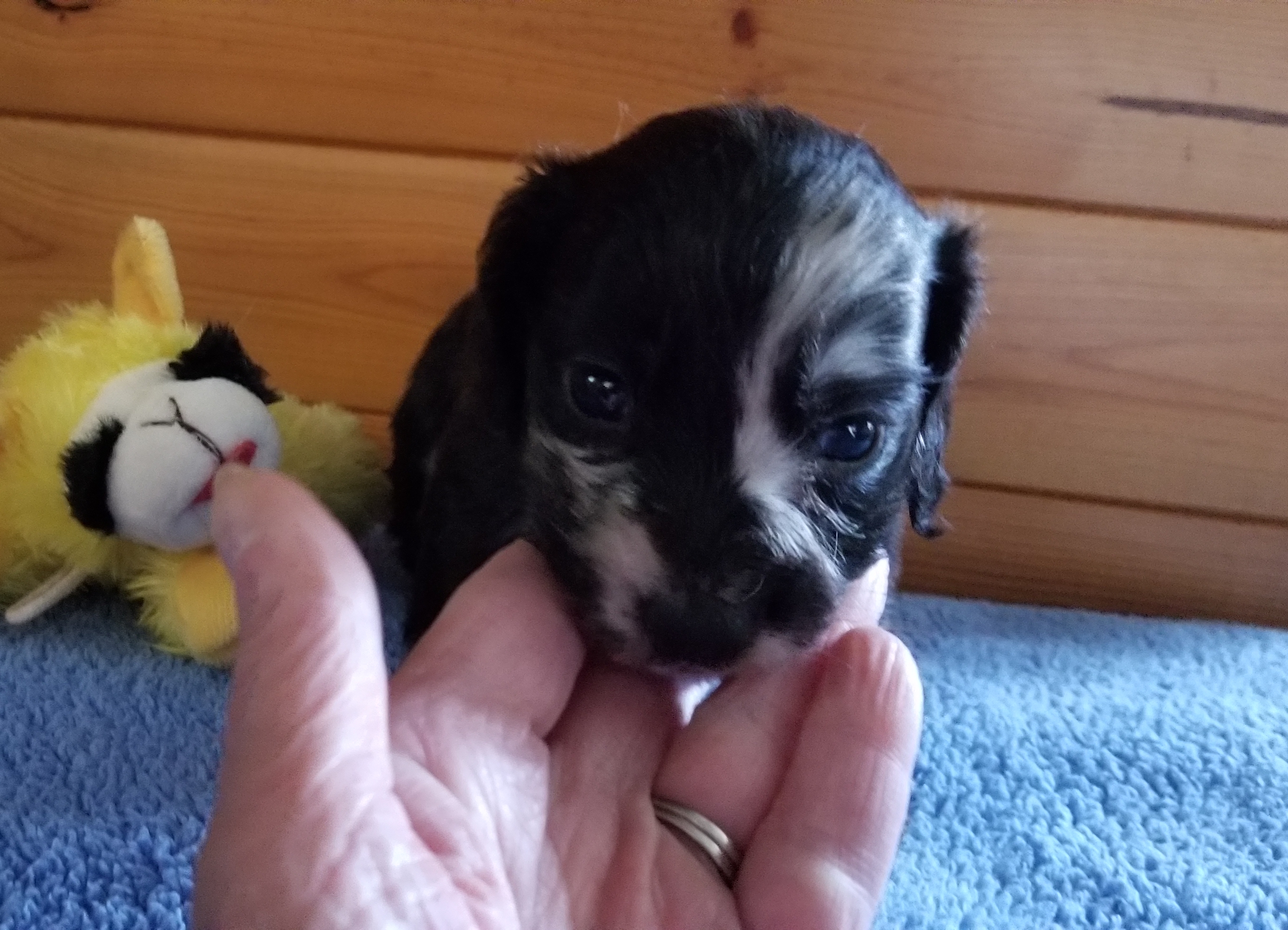 ~ SOLD ~
~~~~~~~~~~~~~~~~
Handsome Smooth EE Cream Boy!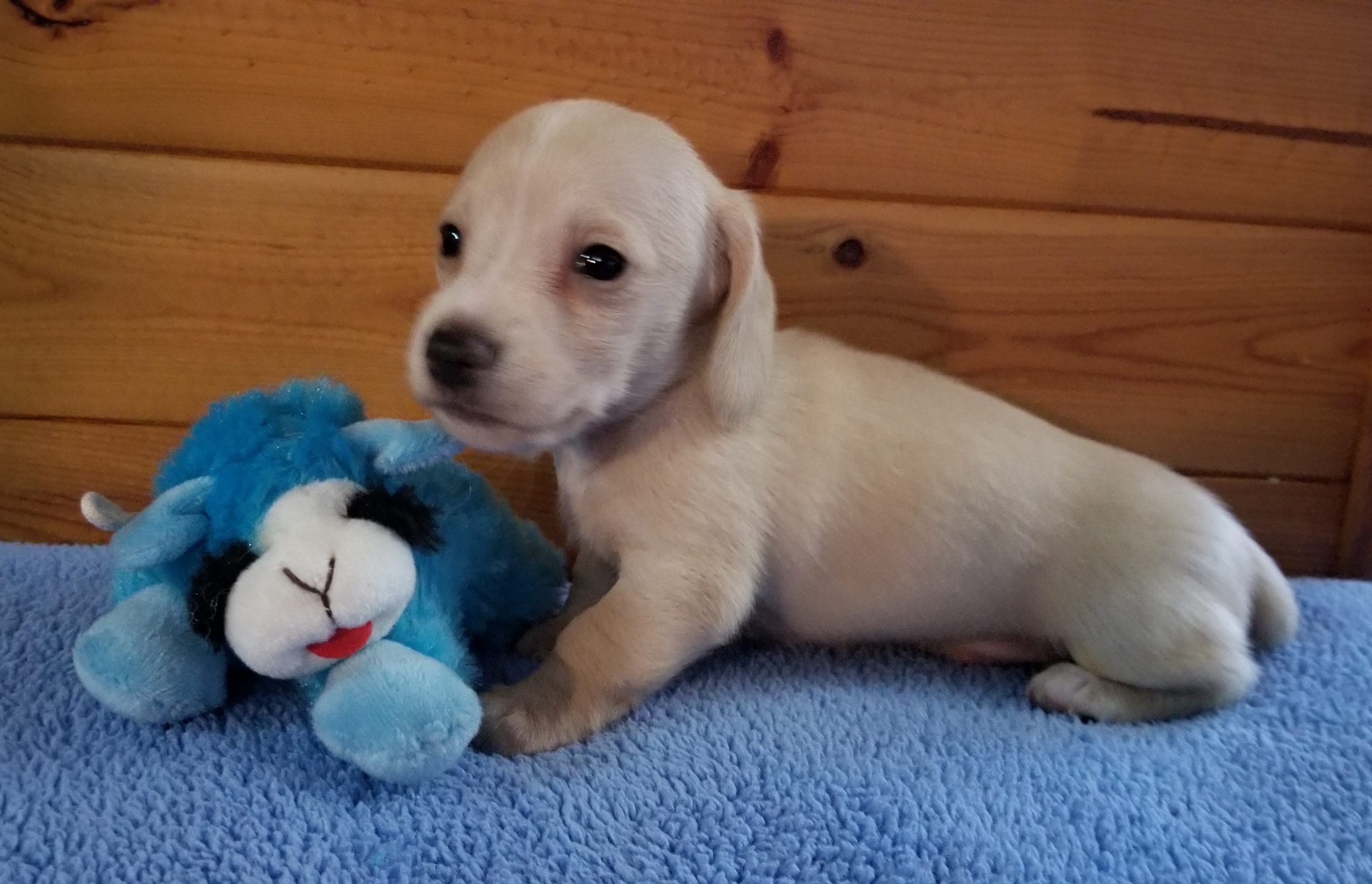 ~ AVAILABLE - $1200 as Pet with Limited AKC Registration ~
~~~~~~~~~~~~~~~~

~~~~~~~~~~~~~~~~
~ Twinkie ~
Cute Little Pale Cream Female!!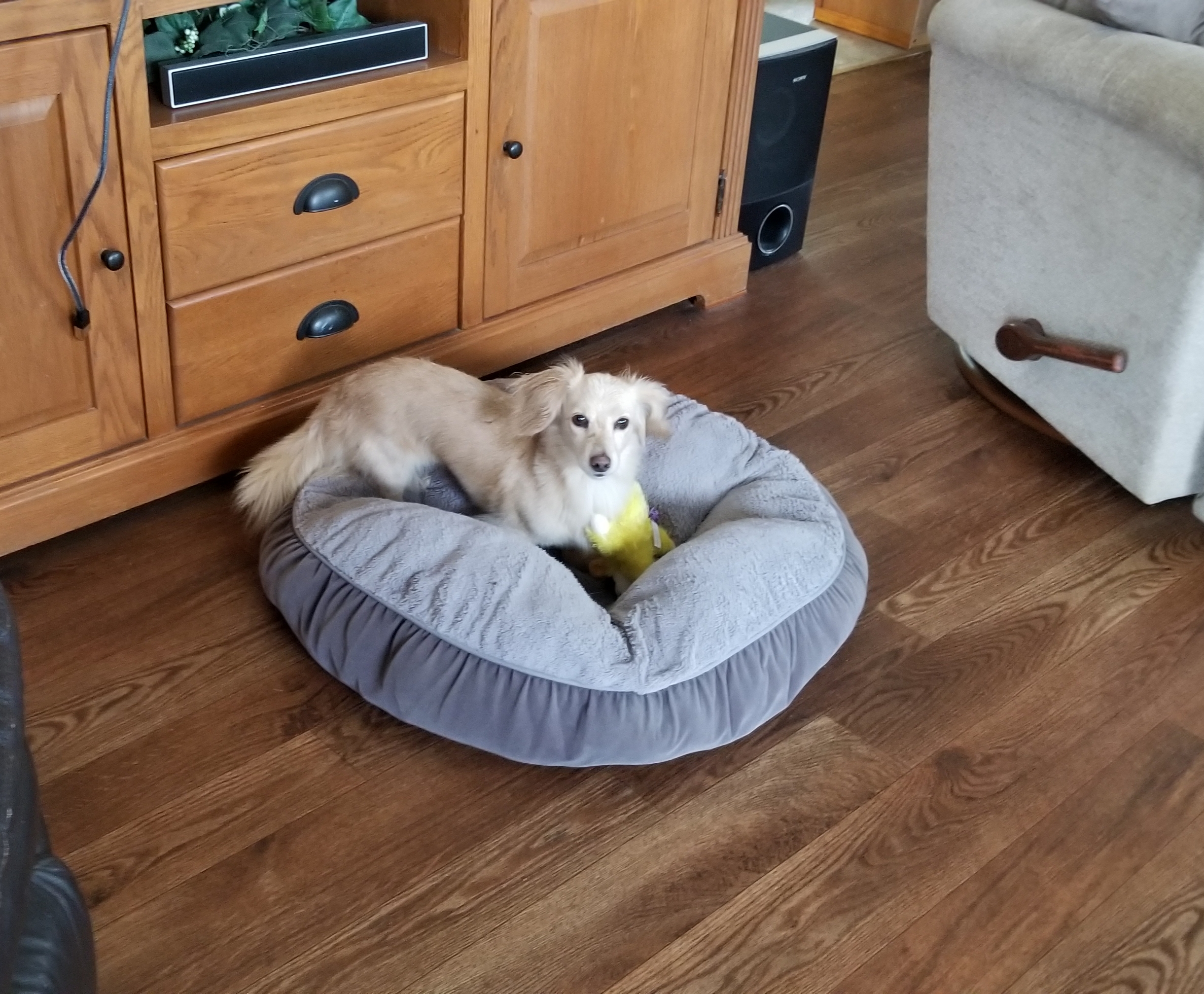 Twinkie is a tiny five year old girl who is just adorable and sweet! She is totally devoted to her people, and an excellent companion..
She is spayed, up to date on vaccinations and wormings, house trained, and looking for a quiet home (not fond of cats or strangers:), .but with someone who will adore her as much as we do.
We are asking $600 to loving home!
~~~~~~~~~~~~~~~~



PRICES:
Most of our pups are sold with Limited AKC Registration as Pets/Companions. We also occasionally offer pups with full registration as show/breeding prospects, if interested, contact us about availablility and price.

Our pups are $850 - $1,500 for pet/companions with spay/neuter contract (not for show or breeding), plus tax and shipping where applicable. We request a $100 deposit to hold a pup with the balance due before the pup goes to his/her new home.

Deposits are non-refundable and non-transferable.

We accept cash, money orders, credit card payments through Paypal, and personal checks if paid in time to clear before pup leaves for new home.


GUARANTEE:
Our pups are guaranteed for one week for any health problems originating from our kennel, and one year for any life threatening hereditary or genetic problems. If a problem should arise, you may return the pup with a statement from a qualified veterinarian for a replacement puppy of equal or greater value as soon as one becomes available.
All of our pups are home raised, are AKC registered with champion bloodlines. They are well socialized and cared for, and up to date on shots and worming.
In addition, we offer a lifetime return policy on any dachshund we sell. If you are unable to keep your dachsie for any reason, at any time, you may return it to us, and we will either try to place the dog again or it will stay with us. We want our dachsies to always be cared for and loved.
~We accept credit cards through Paypal~
Please add 3% on to total before submitting.
Thanks!
(Example: $100 +3%=$103.00)
If you have any questions or are interested in any of our pups, just email us or give us a call.
Email Us ~ smith7@frontiernet.net
Call Us: (507) 595-3360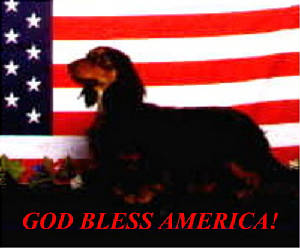 You can't buy loyalty, they say

I bought it though, the other day

You can't buy friendship, tried and true,

Well just the same I bought that too.

I made my bid, and on the spot

Bought love and faith and a whole job lot

Of happiness, so all in all

The purchase price was pretty small.

I bought a single trusting heart,

That gave devotion from the start.

If you think these things are not for sale,

Buy a brown-eyed puppy with a wagging tail.

Author Unknown
© Guardian Dachshunds
All rights reserved. No portion may be copied or redistributed in any form.